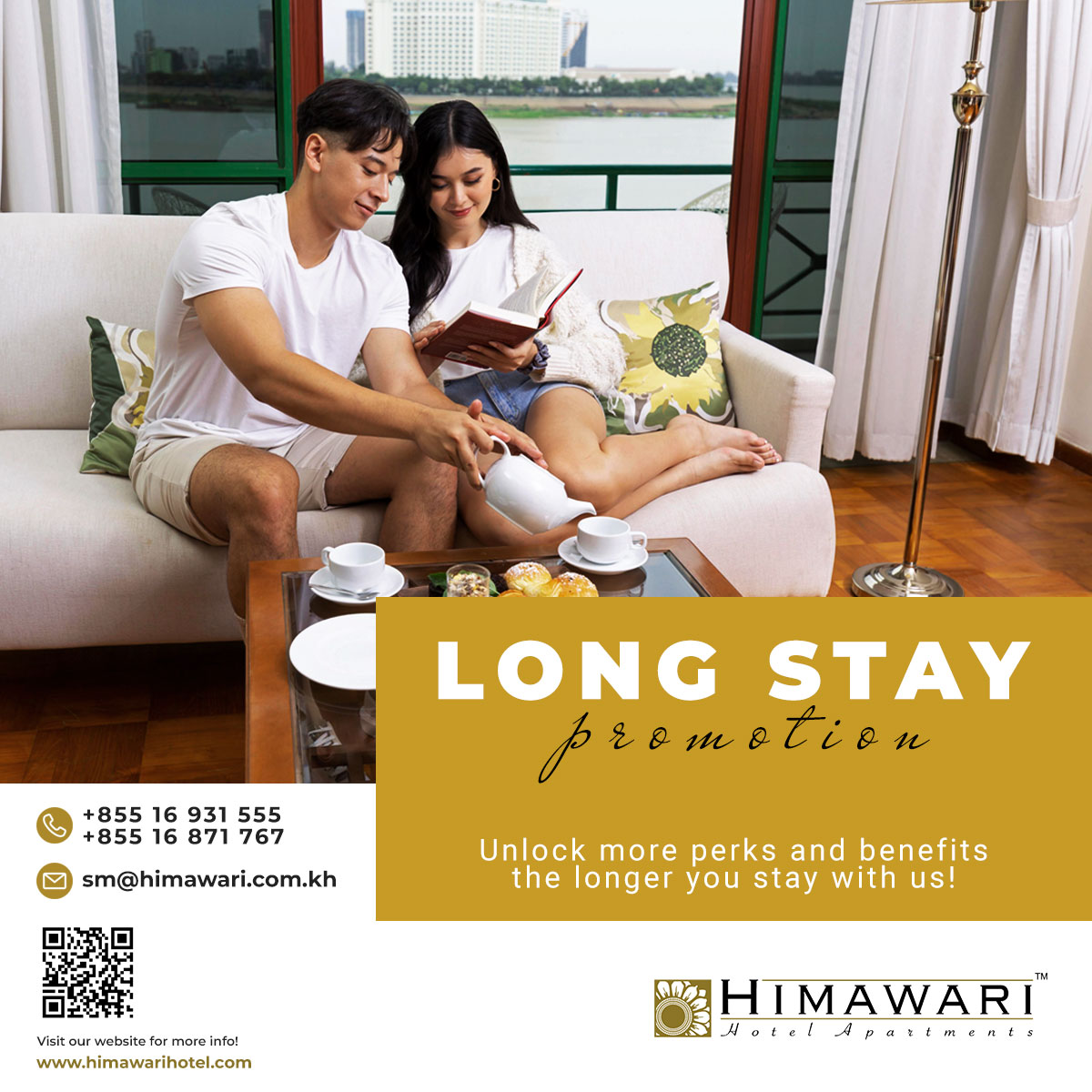 EXCLUSIVE RATES FOR LONG STAY!
We'd like to bring you the most comfortable and spacious Suites and Apartments that will surely make your stay a home experience! Book now for a private viewing and the longer you stay - the more perks and benefits you'll unlock!
At Himawari, you're a family!
BOOK NOW!
+855 16 931 555 / +8554 16 871 767
WhatsApp/Telegram available.